Nutrition for Life Ireland
Helping to improve your quality of life
What is Nutritional Therapy?
Friend, I pray that you are prospering in every way and that you continually enjoy good health, just as your soul is prospering¹.
Welcome to the Nutrition for Life Ireland website. Nutritional therapy is, simply put, the ancient science of ensuring the foods we eat are promoting health, not dis-ease. My goal as a nutritional therapist is to help improve your quality of life through dietary and lifestyle changes.
Traditional cultures understood the powerful relationship between diet and health, their food was indeed their medicine (this quote is attributed to Hippocrates (460-370 BC) but was true of almost every culture in history²). The foundations of their health were built on the everyday foods they ate, and they used various foods including organ meats and herbs therapeutically where needed.
Nutrition & Health Blogs
Get help, insights, guidance and motivation from our regular blog posts.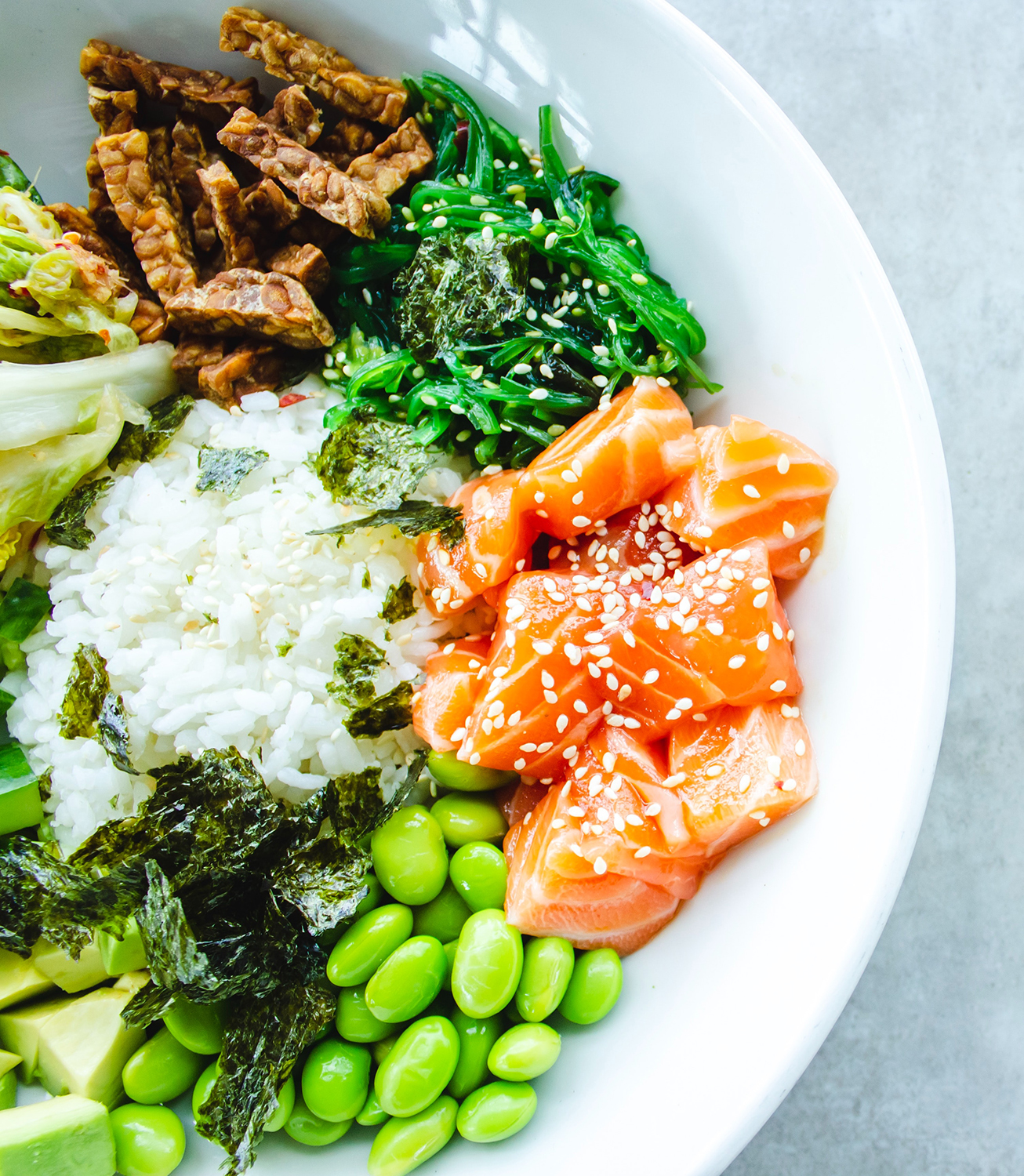 I need help with my diet
Nutritional therapy is the science of "let food be your medicine". The right foods contain all the building blocks we need to restore and maintain optimal health. We all know what we eat impacts our weight and digestive tract (ever feel bloated after eating or experience IBS?). But many of us do not appreciate the significant role our diet has on our mood, energy levels, our ability to cope with stress, sleep, metabolism and overall well-being. In fact, a poor diet can have a devastating effect on both our mental and physical wellbeing. But the good news is a nutritious diet can have the opposite effect! 
We have to eat, and we have to eat every day; so why not learn how to make dietary changes that promote improved mood and brain function, better energy levels and an overall improved quality of life? Nutrition for Life Ireland is about learning to work with our minds and bodies. That means supplying them with the nutrients they need to function optimally as well as avoiding or significantly reducing highly processed nutrient poor foods which are detrimental to our health.
Just in case you think you will be miserable eating all this nutritious food, real food tastes good. I firmly believe food should be enjoyed, not endured and find my clients really enjoy my dietary protocols. They are tasty, nourishing and filling – three important keys for lasting dietary changes. If you have tried and failed to achieve your health and nutrition goals in the past contact me today, you will be so glad you did.
I highly recommend Linda de Courcy's nutritional therapy consultations! She listened to my struggles, dispelled my fears, and her wisdom has equipped me to make quality life changes in my daily eating patterns. I not only have more energy, feel better overall and have had less sickness, but I've lost 15lbs that I needed to lose!
I am grateful for her continued support through this process to health and wellness. The plan has been successful and because I've felt so well, I've found it has easily become my new lifestyle.
Cynthia
I loved the program and the food. I was never hungry. I found it easy to follow and after one month of coughing and self body cleaning, I was really less tired and ready to start activities again (walking, swimming) and more positive also. After the 3 months my shape was much slimmer. I would definitely recommend Linda.
Lydia
I found the three month programme beneficial as it addressed issues I wanted to deal with and gave me a understanding of nutrition. I like Linda's ethos that 'we do not have to accept ill health as the norm as we grow older.' I value Linda's help and advice as there is so much available information around on diet and food, it's way too hard to navigate. Along with an increase in energy, I have gained more resilience against common bugs and colds. This has contributed to my overall well being and I feel able to tackle things that previously had overwhelmed me.
Ann Marie
I had just returned to Ireland from living in London for a number of years. My life was extremely busy over there and my normal diet went out the window – never mind an actually healthy nutritional diet. When I moved home I had gained a lot of weight and felt very unhealthy in myself. So when I went to Linda I didn't want to just lose weight, but I wanted a total physical overhaul for my system, to learn more about food and how to use it to benefit my body (not just quench hunger).
Linda was incredible! The plan she wrote for me was easy to follow and was so well tailored for my needs. The meetings with Linda were so enlightening and I feel I understand my entire system so much better now. Not only did I lose weight (7kg), I have better skin, my digestive system works better, I sleep better and I am less tired in the day – and I am fuller longer with less cravings! All in all this has been such a beneficial and amazing experience, I am looking forward to continuing with the eating plan and going from strength to strength.
Ruth
I was increasingly unwell for three years, leading to inability to function or run my business. I was diagnosed with and being treated for auto immune conditions, and was told that I was not absorbing nutrients. Despite injections and prescriptions to provide some of these, I continued to deteriorate. As soon as I started a 12 week nutrition programme with Linda, I began to improve.
Now almost all of a list of 18 symptoms have disappeared (including: exhaustion, joint pain and stiffness, brittle nails, dry hair and skin, extreme brain fog, forgetfulness, feeling of lack of balance, frequent feeling of dehydration, breathless at times, nocturnal burning feet, nerve pain in extremities, intermittent depression and constantly feeling cold), and I have got my life back.
My doctor is delighted with my progress and is gradually reducing my medications.
Julie
I have been struggling with candida for some time and have found it difficult to find a complete and suitable and effective programme. One programme I tried involved cutting out all carbs and fruit for 4 to 5 weeks, which I found very difficult. When I went to Linda she also put me on a carb and fruit free diet but explained that instead of these, I could have plenty of cheese and cream. She explained that the energy levels I could get from these would be every bit as much as those I could get from carbs and fruit but would not feed the candida like the carbs and fruit do. Also, cheese and cream are very nutritious and beneficial for our overall health and well being. Linda also assured me that the cheese and cream would not have a detrimental effect on my cholesterol. I started on the diet and found it very helpful. It took a couple of weeks to try and convert from carbs and fruit to cheese and cream etc., but eventually I got used to it and didn't find it too difficult.
When I first went to Linda my energy levels were very low and I was a bit constipated. However, after a couple of weeks on Linda's programme my energy levels began to improve and I became less constipated. The programme was for 12 weeks and during this period I had a consultation every 2 weeks with Linda. These consultations were very helpful and enabled me to ask Linda for advice on certain aspects of the diet, supplements, anti-fungal's, probiotics etc.
Having completed the 12 week programme I note that my energy levels are now quite good and I have less problems with constipation and other candida symptoms like heartburn and reflux (at night). At this stage I know that I probably have some way to go yet to completely eliminate the candida, but I feel that I am making progress and together with God's help, I know that I will overcome.
Paddy
I have known Linda for many years and have always found her nutrition advice to be valuable and helpful. But it wasn't until I gained 2 stone in the first year of marriage (honeymoon bliss went a bit too far) that I decided to take the plunge and do the 12-week course with her. My main motivation to take part was not only to loose weight but also to be in the best shape I could be to conceive.
I found the programme excellent and easy to follow. There was of course the initial few days of feeling the "sugar" come-down but after that passed, I had the most clarity I have ever had in my life. I woke feeling so refreshed and my energy levels were amazing. My husband was also a benefactor as we ate mostly the same foods during that time and we both felt so good in our skins.
I was successfully loosing weight in the first 3 weeks and was super happy with my progress. It was in week 4 that I realised something was a little different and we found out that we were pregnant. To say we were overjoyed is an understatement and Linda was so helpful in changing gears with me during that time. Her tip for helping prevent constipation was worth the course fee alone!
Mary
I am most grateful to have had Linda and her expertise recommended to me during the first Covid lockdown in April 2020. I was struggling to get back on my feet following a series of back surgeries compounded by two broken arms. An ankle and foot reconstruction was awaiting me that summer so I desperately needed to heal well and regain my strength before getting knocked back again. Linda patiently, skilfully and flexibly worked with me during the 12-week Programme - equipping me with transforming nutritional tools and insights. Small, steady and significant steps in the right direction on the journey that is Nutrition for Life.
Sandra
I recommend everyone do the 12-week programme. It gave me a healthy framework of what to eat and what to gravitate towards. She has given me a kick start and a road map for the future. There is so much information out there around healthy eating. Linda's programme and guidance helped me to eat nutritional foods that made me feel full. She taught me the foods that you can get good nutrients from and there was definitely a bit of re learning about some foods nutritional value and benefits. I loved the foods that I could eat.
Linda's care and commitment to my goals were so attentive and motivating. This really helped when I felt I wasn't doing well. It was a nutritional and an emotional process for me. She has given me a kick start and a road map for the future. I am so grateful for her expertise.
Sam
I've tried all sorts of dietary nonsense; I've struggled with weight since my job became sedentary around 2008. Linda was recommended to me to help get my weight back on track. I was impressed with the in-depth nature of the initial consultation. This was very helpful because it showed me things I would not have thought about. The main benefits of the 12-week programme are I've learnt a lot about myself, things I would never have thought about including some of my lifestyle choices. It also gave me the tools to lead a healthy life going forward.
The dietary changes surprised me, I learnt it was not all about calories, I responded very quickly.
Aches and pains in my joints are gone, I have lots more energy and motivation, and am enjoying being more active. I sleep better, it is less broken and deeper, I snore less. I'm not falling asleep during the day; I don't feel bloated anymore.
I couldn't recommend Linda's 12-week programme enough.
Andy
I'd definitely recommend Linda.  What I really loved was that I could tell immediately that she lived what she preached; I found her very genuine which isn't easy to find. She was really passionate about locally produced nutrient dense food not as a short term measure but as a lifestyle choice.
This program isn't a quick fix; by the end of the twelve weeks my eating habits had changed and I don't see myself going back to how I ate previously. I'm no longer a slave to food -- the relief.
If only this twelve week programme was funded by GP surgeries the waiting lists for secondary health services would be reduced for a lot less monetary investment. 
Anne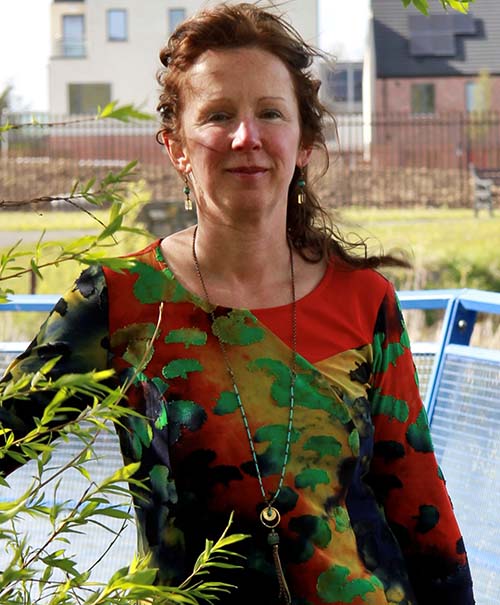 Linda de Courcy
Linda de Courcy MSc. is a certified nutritional therapist. She holds a Master of Science in Personalised Nutrition from CNELM, a diploma in Naturopathic Nutritional Therapy from CNM and a bachelor of Health Science in Complementary Medicine from CSU. She is an active member of Nutritional Therapists of Ireland (NTOI), the professional association for nutritional therapy.
Always having had an interest in food and how it affects our health at 7 she persuaded her dad to stop taking sugar in his tea! As an adult she became increasingly frustrated at what consumers were being told was healthy and nourishing, and at the seemingly constant change in ideas as to what was healthy and what was not. Most of this information did not improve people's health, on the contrary more and more people are having to deal with conditions that were, for the most part, unheard of one hundred years ago.
Key areas for optimal health
Our physical body is an amazingly complex organism made up of various systems which all rely on each other to function optimally. It is constantly working to maintain homeostasis… Read More

Life has stressors, they are unavoidable, and while I don't personally know anyone who has had to run away from a lion, tiger or bear…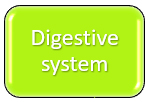 You have probably heard the expression "you are what you eat", a more accurate phrasing is "you are what your body can absorb"…

Hormones are chemical messengers which travel around our bodies in our blood stream…

Our immune system is what helps protect us from pathogens and environmental toxins…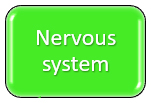 Our nervous system is comprised of our central nervous system and peripheral nervous system…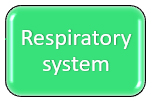 Our lungs do so much more than inhale oxygen and exhale carbon dioxide…
Contact
Contact Linda to make a booking or for further information
Address
Floraville, Clondalkin,
Dublin 22